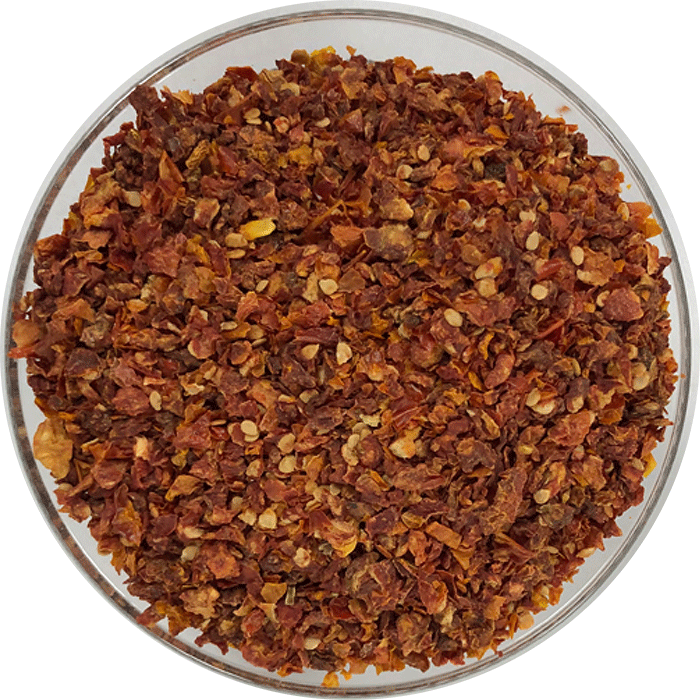 Dehydrated Tomatoes
(4.3 Rating & 8 Reviews)
Tomato is the vegetable that everybody would prefer eating in their meal every day. It has a powerful antioxidant called Lycopene, rich in vitamins, minerals, and is high in health benefits. People who enjoy snacking on the go will find dehydrated tomatoes to be an amusing snack. It has an intensely sweet flavor and chewier texture. Our dehydration process is unique and the radical technology we use preserves the nutrition profile and quality of the product.
It boosts the immune system and has many other health benefits. Toss the dehydrated tomatoes slice into soups, salads, pasta, curries to enjoy its tangy flavor.
We are the top manufacturers, bulk suppliers, and exporters of dehydrated tomatoes.
All the raw materials we use to manufacture are NON-GMO in origin. Our dehydrated products are benchmarked by BRC Global Standards, ISO 22000, and FSSAI for food safety, and product quality. We customize the products as per our customer's love to eat and deliver them with high quality.
Contact us to order now!
Email us at dehydratedfood@azistaindustries.com or fill in the below lead form for orders, inquiries, or customization of the product.