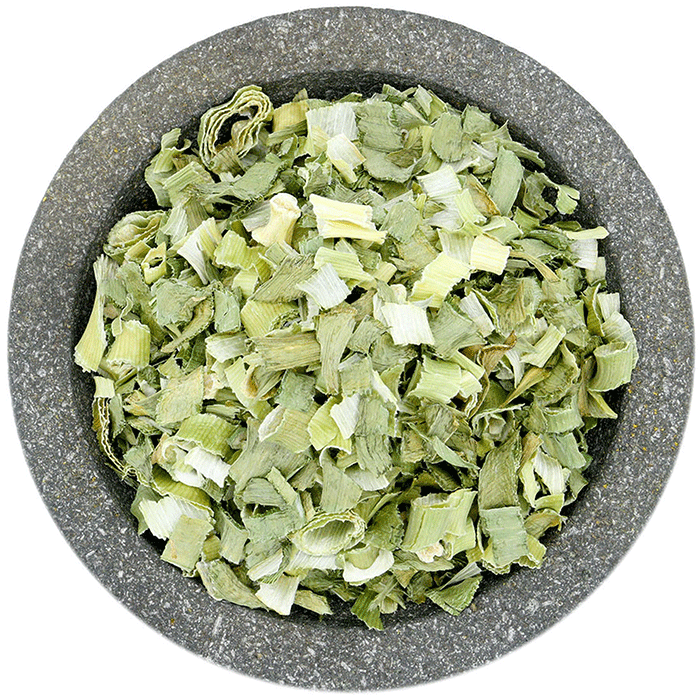 Dehydrated Leeks
(4 Rating & 1 Reviews)
Leeks have crunchy and stable in their raw state with a mild onion-like flavor. It is a pack of flavonoid antioxidants, nutrients, minerals, and vitamins. One cup of leeks will provide a substantial dose of nutrition.
Our unique dehydration process and progressive technology keep the nutrition profile intact providing the best quality.
Dehydrated Leeks are anti-inflammatory and have huge health benefits.
This bundle of leave sheaths is added to soups, sauces, sautes, roasts, or pan-fried into crispy bits. It can be used as a substitute for onions.
Azista industries are the major manufacturer, exporters, and bulk sellers of Dehydrated Leeks. All the raw materials used in the manufacturing process are NON-GMO by origin. Quality is our priority. Our dehydrated products are benchmarked by BRC Global Standards, ISO 22000, and FSSAI for food safety and quality.
We customize the dehydrated leeks to meet the needs of our customers.
Contact us to order now!
Call us on or Email us at dehydratedfood@azistaindustries.com or send your inquiries to order or for customization of the product. You can also order our products through our "Contact Form" on the website.