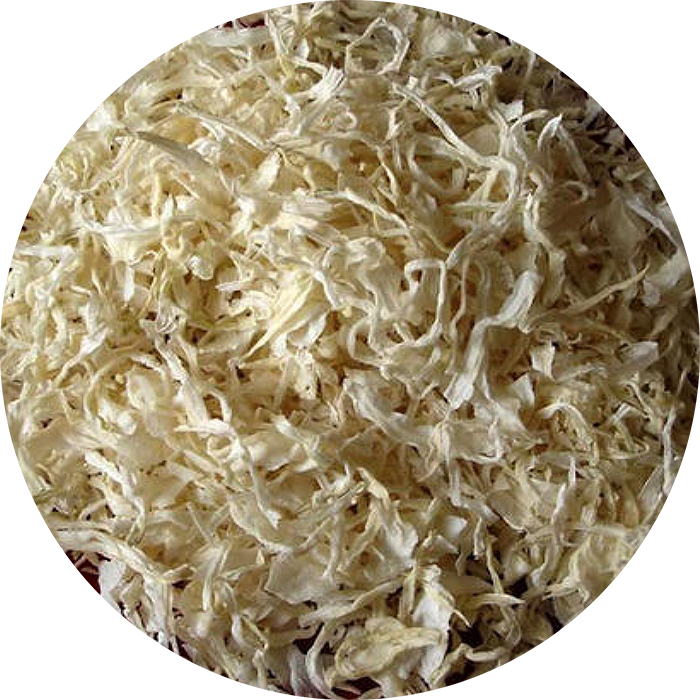 Dehydrated Onion Flakes
(4.3 Rating & 3 Reviews)
To obtain dehydrated onion flakes, the onions should be finely chopped and allowed to dry. After the dehydration process, the onion flakes are finely ground into powder.
Onion flakes are made using yellow, white, or red onions.
Onions have certain nutrients, vitamins, and iron. Dehydrated onions contain prebiotics. Onion flakes carry the same nutrient profile, adds texture, and appetize the flavor of the dishes.
We use cutting-edge technology to ensure that the nutritional profile and quality of our product are maintained during the dehydration process.
Onions contain antioxidants beneficial nutrients that lower the risk of heart diseases, diabetes, and high blood pressure. It has many more health benefits.
Roasted onion flakes bring crispness, pleasant texture, and flavor to salads, sandwiches, dipping sauces, spreads, etc., or sprinkled on pizza and sandwiches.
Azista Industries is listed as the leading manufacturer, bulk supplier, and exporter of dehydrated onion flakes.
All the raw materials we use to manufacture are NON-GMO in origin. Our dehydrated products are benchmarked by BRC Global Standards, ISO 22000, and FSSAI for food safety, and product quality.
We customize the products as per our customer's requirements.
Contact us to order now!
Email us at dehydratedfood@azistaindustries.com or fill in the below lead form for orders, inquiries, or customization of the product.