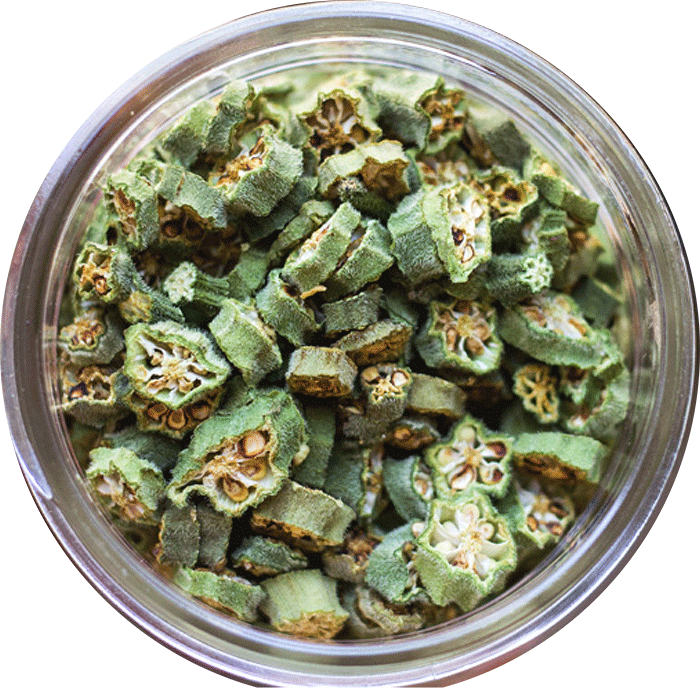 Dehydrated Okra
(4.5 Rating & 1 Reviews)
Okra is a potent source of vitamins and minerals and our dehydrated Okra has the nutrition profile intact despite dehydration. It has health-boosting effects, anti-fatigue properties, and gives the best flavor when seasoned on soups or stews.
Our dehydrated vegetables are processed through a unique dehydration process with high-end technology without any compromise in quality.
Azista Industries is the leading manufacturer, distributor, and bulk supplier of dehydrated Okra. We provide promising quality along with health. Our raw materials are all NON-GMO by origin.
Our dehydrated products are benchmarked by BRC Global Standards, ISO 22000, and FSSAI for food safety and quality, and we customize the product as per our customer's requirements.
Contact us to order now!
Email us at dehydratedfood@azistaindustries.com or send your inquiries to order or for customization of the product. You can also order our products through our "Contact Form" on the website.