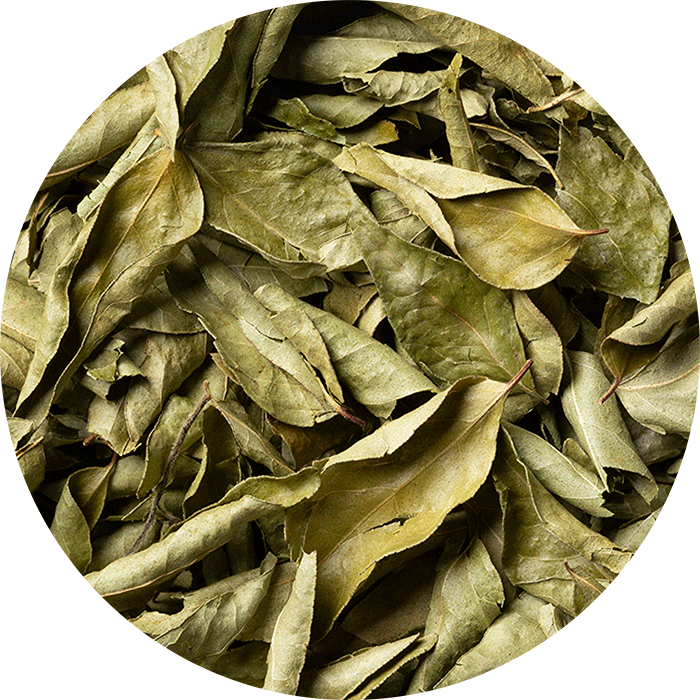 Dehydrated Curry Leaves
(4.3 Rating & 2 Reviews)
Dehydrated Curry leaves are the crispy curry leaves that have a milder flavor than the fresh ones. However, they still add a zesty, earthy flavor to dishes.
The dehydrated curry leaves are loaded with nutrients, calcium, iron, etc. Our unique dehydration process and advanced technology retain the quality and nutrition profile of the product despite dehydration.
The dehydrated curry has enormous health benefits. It is used for tempering dal, chutney, adds flavor to poha, khichdi, upma, and curries.
Our curry leaves have an amazing aroma, flavor, and have zero moisture due to the secured seal and packaging.
We are identified as one of the leading manufacturers, exporters, and bulk sellers of dehydrated curry leaves.
All the raw materials we use to manufacture are NON-GMO in origin.
Our dehydrated products are benchmarked by BRC Global Standards, ISO 22000, and FSSAI for food safety, and product quality. Our products are customized according to the needs of our customers.
Contact us to order now!
Email us at dehydratedfood@azistaindustries.com or fill in the below lead form for orders, inquiries, or customization of the product.