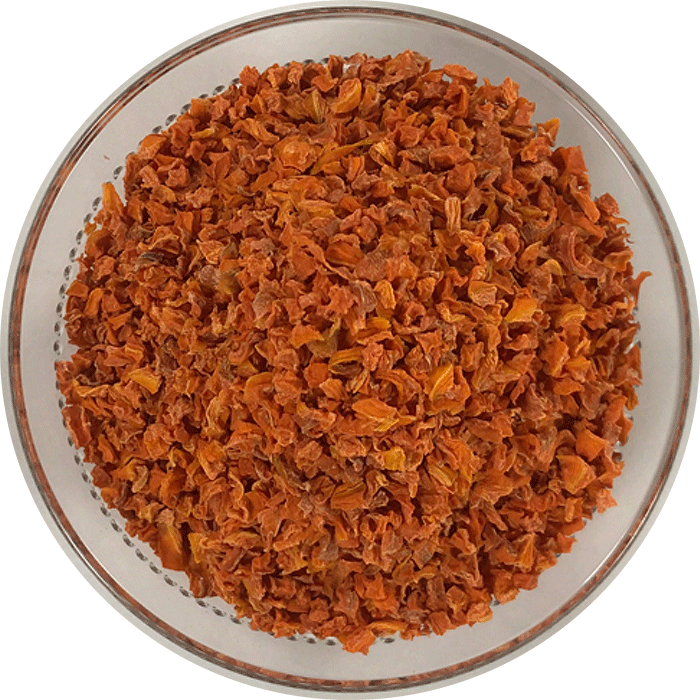 Dehydrated Carrot
(4.3 Rating & 9 Reviews)
Dehydrated Carrots are the perfect blend of taste, color, and flavor. The product is loaded with a dietary content of vegetables and they remain a high-fiber food choice despite dehydration.
Our unique dehydration process using cutting-edge technology seals the nutrition profile and quality of the product.
Carrots are a good source of antioxidants, helps reduce the effects of constipation, and have many more health benefits.
Dehydrated carrots are a delight to consume with soups, stew, pasta, noodles, rice blends, gravies, salsas, etc.
We are the leading manufacturers, exporters, and bulk suppliers of Dehydrated carrots.
All the raw materials we use to manufacture are NON-GMO in origin. Our dehydrated products are benchmarked by BRC Global Standards, ISO 22000, and FSSAI for food safety, and product quality.
Our products are tailored to suit the needs of each customer.
Contact us to order now!
Email us at dehydratedfood@azistaindustries.com or fill in the below lead form for orders, inquiries, or customization of the product.