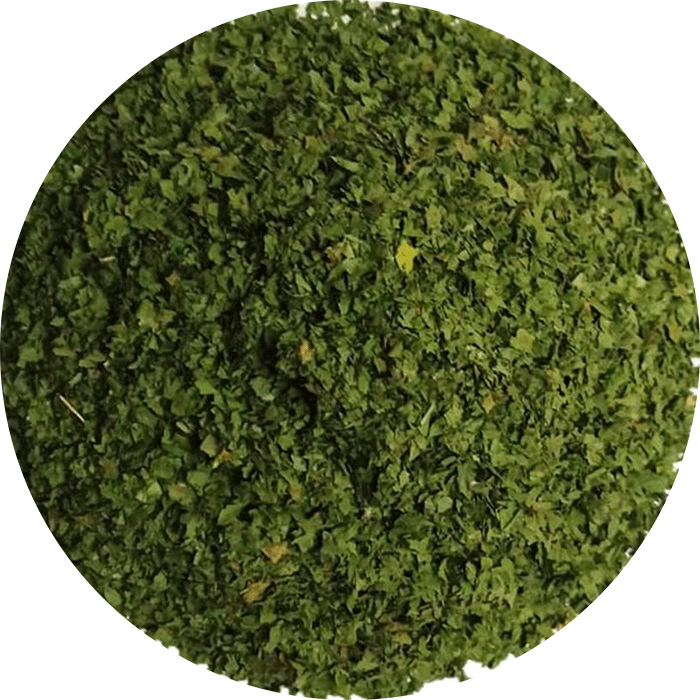 Dehydrated Parsley
(4 Rating & 1 Reviews)
Parsley is a vibrant green biennial versatile herb, loaded with multiple vitamins and minerals. It improves blood health, heart health, and there are many more health benefits not listed here. Parsley retains life in plain or monotonous dishes
It flavors and elevates the taste when added to boiled potato, chicken, casseroles, baked fish, sandwiches, salads, soups, noodles, etc. It can be pureed into pestos and dips as well. Parsley is used to enriching the flavor of tea and to other herbs to make spice blends.
Azista industries are one of the leading manufacturers, exporters, and bulk sellers of Dehydrated Parsley. All the raw materials used in the manufacturing process are NON-GMO by origin. Our dehydrated products are benchmarked by BRC Global Standards, ISO 22000, and FSSAI for food safety and quality.
We customize the product as per our customer's requirements with the best quality.
Contact us to order now!
Email us at dehydratedfood@azistaindustries.com or send your inquiries to order or for customization of the product. You can also order our products through our "Contact Form" on the website.