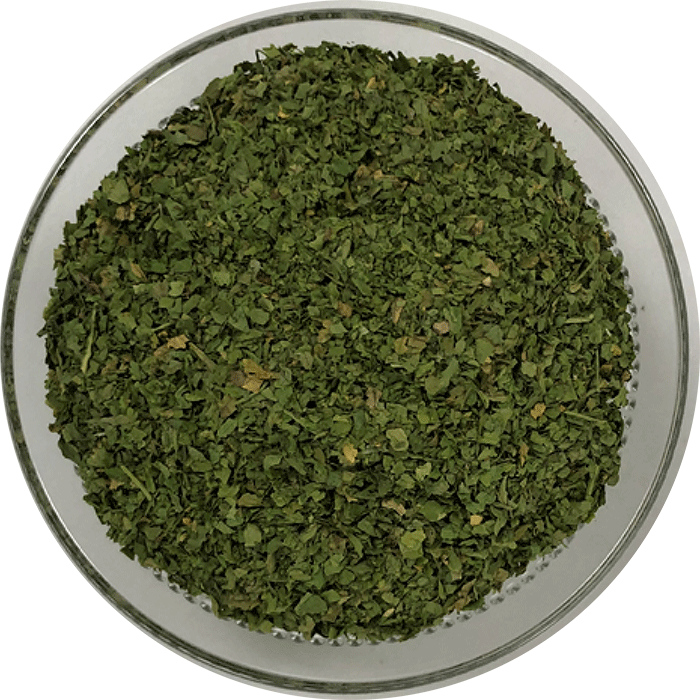 Dehydrated Coriander Leaves
(4.8 Rating & 2 Reviews)
Coriander is an aromatic antioxidant-rich herb with many potential uses and health benefits. It contains anti-bacterial compounds that cure infections triggered by bacteria and fungus. Our product is processed with a unique dehydration process using cutting-edge technology that keeps the nutrition profile intact with the best quality.
This herb is reputed to keep up your blood health and bone health. It is a host of wellness and supply key nutrients to the body. Sprinkle them over spicy or creamy dishes as a seasoning, add to curries, casseroles, soups, salads, cooked vegetables, fresh fruits, and yogurt to enrich the flavor and enjoy the aroma.
We are the top manufacturers, exporters, and bulk sellers of Dehydrated Coriander leaves.
Our dehydration process keeps the nutrition profile intact and quality is our priority.
All the raw materials used in the manufacturing process are NON-GMO by origin.
Our dehydrated products are benchmarked by BRC Global Standards, ISO 22000, and FSSAI for food safety and quality.
We customize the products as per our customer's love to eat them.
Contact us to order now!
Email us at dehydratedfood@azistaindustries.com or send your inquiries to order or for customization of the product. You can also order our products through our "Contact Form" on the website.