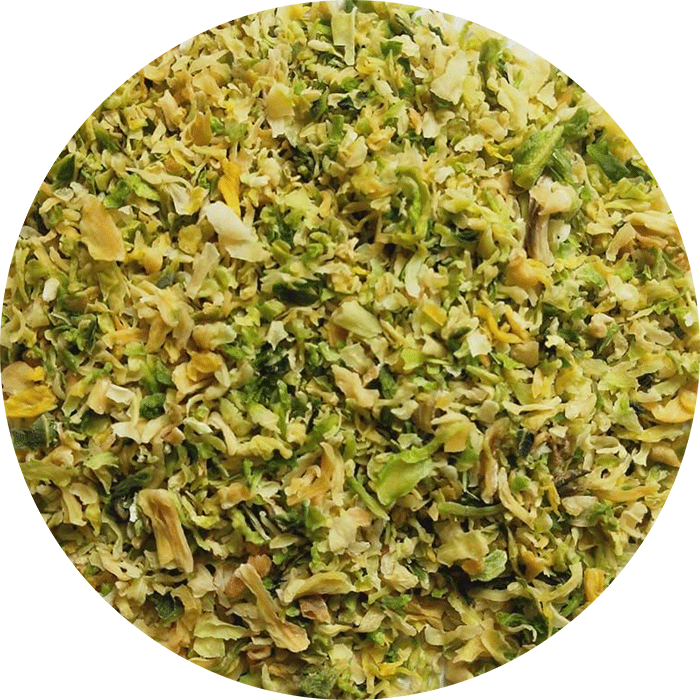 Dehydrated Cabbage
(4.2 Rating & 3 Reviews)
Many people love to dehydrate cabbage to their vegetable soups. It is used for traditional coleslaw. Cabbage is a part of the dark leafy greens group. It is rich in vitamins, minerals, and other antioxidants. It has enormous health benefits.
Our dehydration process is unique and the cutting-edge technology we use seals the nutritional profile and quality of the product.
The dehydrated cabbage adds delicious flavor to ethnic food preparations, dry soup mixes, sauces, dry or frozen vegetables, soups, slaws, etc.
We are the top manufacturers, exporters, and bulk sellers of dehydrated cabbage.
All the raw materials we use to manufacture are NON-GMO in origin. Our dehydrated products are benchmarked by BRC Global Standards, ISO 22000, and FSSAI for food safety, and product quality.
We customize the product as per the needs of our customers.
Contact us to order now!
Email us at dehydratedfood@azistaindustries.com or fill in the below lead form for orders, inquiries, or customizations.