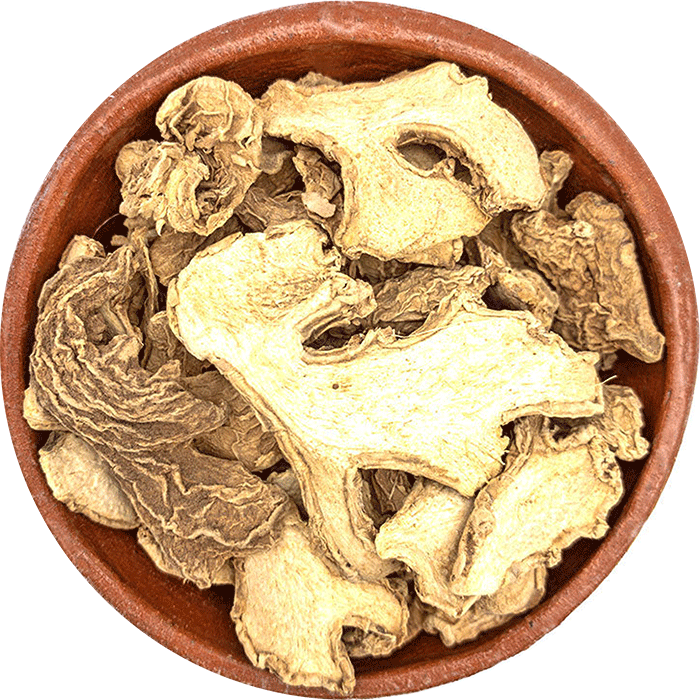 Dehydrated Ginger
(4.4 Rating & 4 Reviews)
A vibrant spice that enhances the flavor, health, and spiciness of countless Asian dishes.
Ginger dries very quickly. Ginger nutrient profile undergoes a few changes while processing and bottling however, it has many health benefits and adds a delicious flavor to your food.
It is famously known as "baker's choice", and a traditional spice with a sweet, spicy, and aromatic flavor of ginger.
Dehydrated ginger aids in weight loss, improves digestion, burns stored fat, lowers blood glucose levels, improves metabolism, and controls fat absorption.
Dry ginger relieves pains and aches including menstrual pain.
Dehydrated ginger cubes are ideal for baking, cooking, or simply eating a spicy snack.
These slices can be used in food dishes like curries, stews, tea, and marinades.
Azista Industries is listed as the leading manufacturer, bulk supplier, and exporter of Dehydrated Ginger.
All the raw materials we use to manufacture are NON-GMO in origin. Our dehydrated products are benchmarked by BRC Global Standards, ISO 22000, and FSSAI for food safety, and product quality.
Our products are customized according to the needs of each customer.
Contact us to order now!
Email us at dehydratedfood@azistaindustries.com or fill in the below lead form for orders, inquiries, or customization of the product.