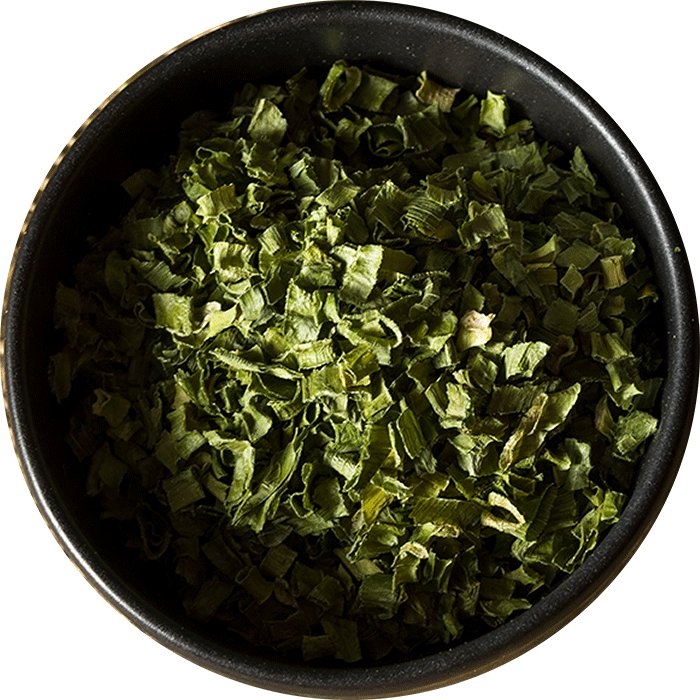 Dehydrated Chives
(4 Rating & 1 Reviews)
Dehydrated Chives is one of the classy seasonings and are precise oniony with a little tangy punch. Seasoning your dishes, soups, salads, omelets, potato dishes, chicken dishes, cheeses, etc., is a delicious way of adding taste that increases your appetite, and chives are usually sliced into tiny ringlets and sprinkled on top of food as a garnish for an enhanced flavor.
Chives are a complete pack of minerals with many health benefits.
We use fresh chives to dehydrate and our unique dehydration process keeps the nutrition profile intact with the best quality.
Azista industries are one of the leading manufacturers, exporters, and bulk sellers of Dehydrated Chives. All the raw materials used in the manufacturing process are NON-GMO by origin.
Our dehydrated products are benchmarked by BRC Global Standards, ISO 22000, and FSSAI for food safety and quality. We tailor the product to the preferences of our customers and Quality is our primary concern.
Contact us to order now!
Email us at dehydratedfood@azistaindustries.com or send your inquiries to order or for customization of the product. You can also order our products through our "Contact Form" on the website.