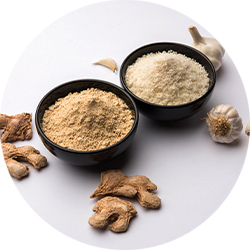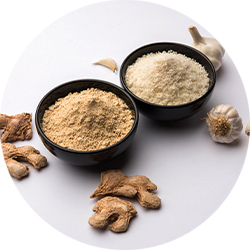 Dehydrated Vegetable Powders
Azista Industries manufactures nutritionally and health-conscious products using innovation and cutting-edge technology.
We are identified as one of the leading manufacturers, exporters, and bulk suppliers of Dehydrated Powders.
The Dehydrated Powders we offer are sealed with an intact nutrition profile, excellent quality, and are a host of health benefits.
These powders can be used to imbue your dishes with a different taste if you want to try something new. Toss them on your soups, salads, any snacking stuff to make them delicious.
What are you waiting for? Do you want something exciting to elevate the taste of your dishes and motivate your kids to eat their food? Then try our Dehydrated Powders and see the magic.
Fill in the form with the required details to order your favorite Dehydrated Powder today!