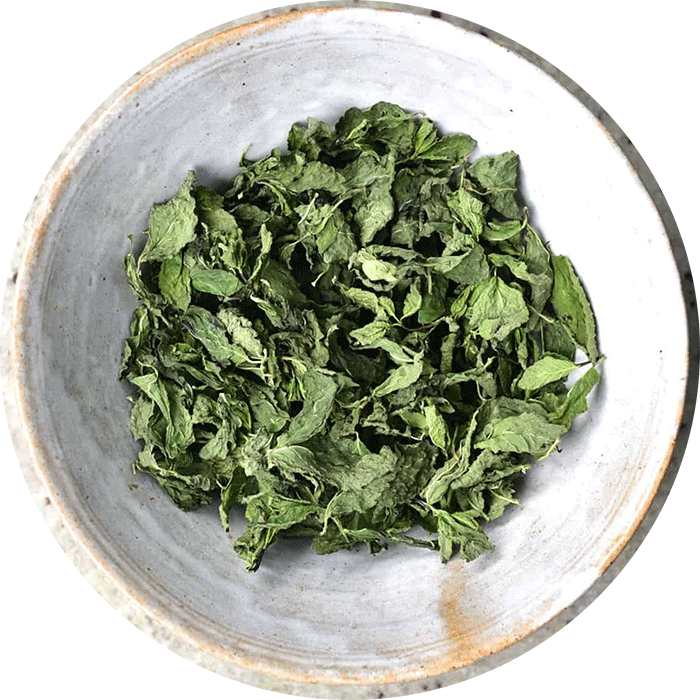 Dehydrated Mint Leaves
(4.8 Rating & 2 Reviews)
Mint leaves are flavored herbs that are either dehydrated or used as fresh leaves in many dishes, infusions, and as topping for the yummy flavor. They are rich in antioxidants and have several health benefits.
We dehydrate the mint leaves with a unique dehydration process using cutting-edge technology keeping the nutrition profile intact providing promising quality.
Dehydrated mint leaves boost your immune system and help you balance your health.
It can be used to make chutney and pesto too. You can warm your cold day with a sip of warm mint tea.
It is a wonderful flavor enhancer used as topping or seasoning on your favorite dishes, salads, soups, etc., and has a blissful aroma.
We are the top manufacturers, exporters, and bulk sellers of dehydrated mint leaves and customize the product as per our customer's love to eat them.
Our raw materials are all NON-GMO by origin, and. Our dehydrated products are benchmarked by BRC Global Standards, ISO 22000, and FSSAI for food safety and quality.
Contact us to order now!
Email us at dehydratedfood@azistaindustries.com or send your inquiries to order or for customization of the product. You can also order our products through our "Contact Form" on the website.