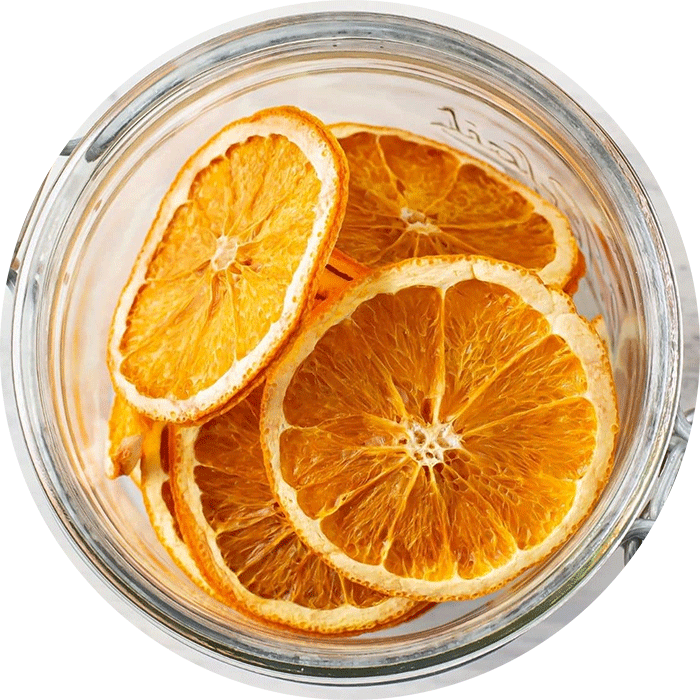 Dehydrated Orange
(4.3 Rating & 2 Reviews)
Orange falls into the citric fruits species that have amazing health benefits. To preserve the oranges and use them for a long time dehydration of oranges is the better option to enjoy their taste with the same nutrition profile.
Dehydrated Oranges are rich in vitamin C and enjoyable citrusy flavor. It is a pack of antioxidants, vitamins (vitamin C), minerals, fiber, and nutrients. It is used for DIY cocktail bitters or vermouth, topping/dressing for salads, marinades, soups, stews, made into a powder and mixed with herbs and spices to add it to various cuisines, and many more uses.
Eating the fruit, bags you a healthy immune system, brightens your skin, and has many more health benefits.
Azista industries are one of the leading manufacturers, exporters, and bulk sellers of Dehydrated Orange. All the raw materials used in the manufacturing process are non-GMO by origin. Our dehydrated products are benchmarked by BRC Global Standards, ISO 22000, and FSSAI for food safety and quality.
We customize the product to meet the needs of our customers with promising quality.
Contact us to order now!
Email us at dehydratedfood@azistaindustries.com or send your inquiries to order or for customization of the product. You can also order our products through our "Contact Form" on the website.