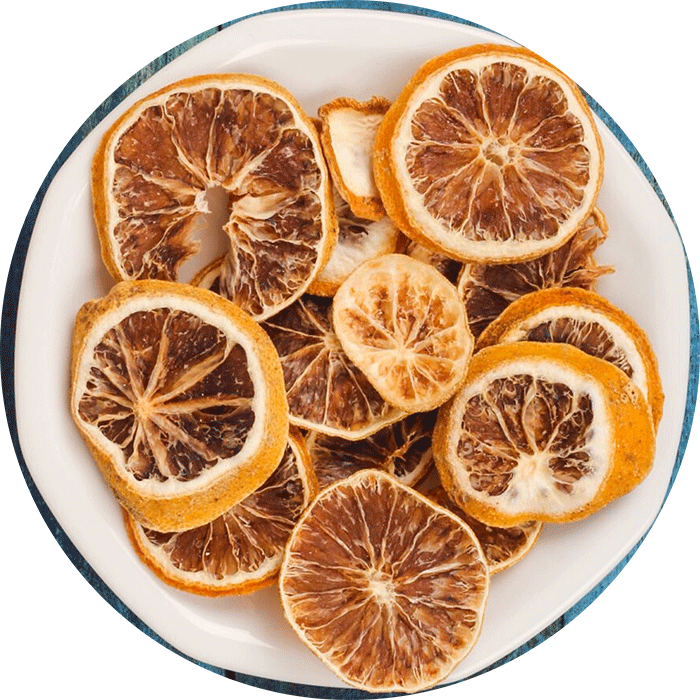 Dehydrated Lemon
(4.3 Rating & 2 Reviews)
Lemon is a citrus fruit with high levels of citric acid. It is a versatile fruit with significant medicinal values.
Citric fruit is a rich source of vitamin C which we need on daily basis.
We use fresh lemons to dehydrate, and our unique dehydration process using cutting-edge technology keeps the nutrition profile intact with promising quality.
Lemon is a natural immunity booster and reduces the symptoms of colds and other infections. It keeps your body hydrated. There are many more significant health benefits of lemon.
Dehydrated lemons are used to garnish various cuisines to add a tangy flavor.
It is used as an ingredient in rice or stew or soup broth, it is used in cooking liquids and braising mixtures.
Azista industries are one of the leading manufacturers, exporters, and bulk sellers of Dehydrated Lemon. All the raw materials used in the manufacturing process are non-GMO by origin. Our dehydrated products are benchmarked by BRC Global Standards, ISO 22000, and FSSAI for food safety and quality.
We customize the product as per our customer's concerns and cater to it with the best quality.
Contact us to order now!
Email us at dehydratedfood@azistaindustries.com or send your inquiries to order or for customization of the product. You can also order our products through our "Contact Form" on the website.