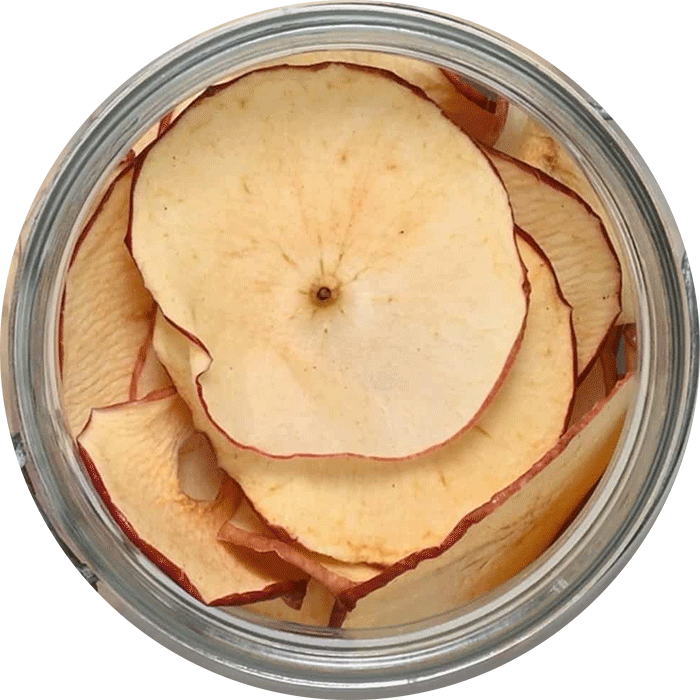 Dehydrated Apple
(4.3 Rating & 6 Reviews)
"An apple a day keep the doctor away" is a famous quote known to us. Another way to have fun eating apples is to dehydrate them. They provide the necessary nutrients, minerals, fiber and contribute to a healthy diet. The flavor of the apple intensifies after the dehydration process.
Our unique dehydration process and radical technology aid in preserving the nutrition profile and quality of the product.
Dehydrated apples keep your skin and bones healthy, stimulate your metabolism, and nourish your skin and liver. It is used as a topping in oatmeal, can be rehydrated to use in baked foods, or can be eaten readily as a sweet snack from the jar.
Azista Industries is listed as the leading manufacturer, bulk supplier, and exporter of dehydrated apples.
All the raw materials we use for manufacture are NON-GMO in origin. Our dehydrated products are benchmarked by BRC Global Standards, ISO 22000, and FSSAI for food safety, and product quality.
The products are customized to meet the needs of the customer.
Contact us to order now!
Email us at dehydratedfood@azistaindustries.com or fill in the below lead form for orders, inquiries, or customization of the product.