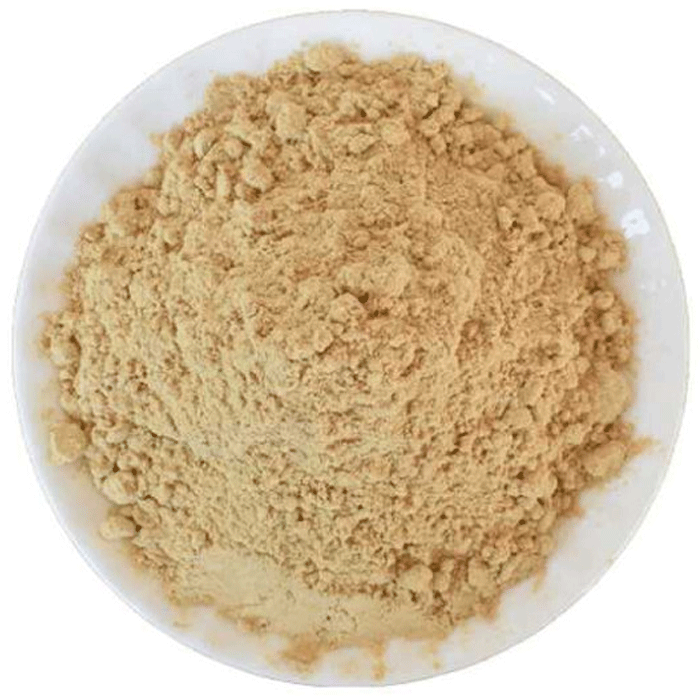 Dehydrated Ginger Powder
(4.3 Rating & 3 Reviews)
Ginger powder is a natural spice derived from dried ginger roots otherwise called Sonti in India. It does not have a pungent flavor like the fresh ginger and is used as a seasoning in various dishes. It is loaded with medicinal values and used in traditional and herbal medicine to manage health conditions.
Our unique dehydration process with radical technology keeps the quality and nutrition profile intact.
Ginger powder treats various forms of nausea, helps in weight loss, improves heart diseases, lowers blood sugars. Many more health benefits are not mentioned here.
The product is used as a spice in curries and marinades.
Adds flavor to gingerbread, tea, and marinades for tandoori starters.
We are the leading manufacturers, exporters, bulk-sellers of ginger powder.
All the raw materials we use to manufacture are NON-GMO in origin. Our dehydrated products are benchmarked by BRC Global Standards, ISO 22000, and FSSAI for food safety, and product quality.
We customize our products as per the customer's needs and cater high-quality products.
Contact us to order now!
Email us at dehydratedfood@azistaindustries.com or fill in the below lead form for orders, inquiries, or customization of the product.